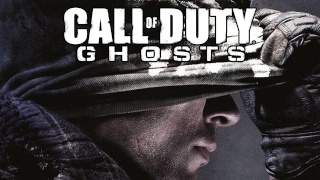 A Promotional Poster Has Confirmed The Release Date For The Next Call of Duty Series. This has been posted 24 hours after Activision began teasing the game on its site and also marks our calendar on May 1st for its official announcement placed here:
callofduty.com
.
That Day Lines up with last year's call of duty black ops 2 reveal which is also announced in May 1st During The NBA Playoffs.
Even Dough Activision Still Haven't Fully Announce The Game, We already know the release date. Game Displays are already sent to retail stores indicate that the next big thing in Call Of Duty Series.
This Following Poster Showed Up: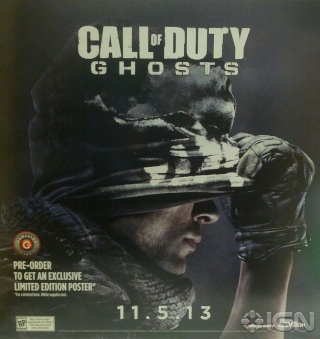 The poster confirms previous rumors about Ghosts that first stemmed from a leak via YouTube and shows that box art in recent retailer listings was accurate. According to all this info everything that Drift0r (Main source of the rumor) said is yet true.. we cant wait if the rest of the stuff is true.
Such as: the game "Ghosts" is straying away from the Modern Warfare brand but will similarly use present-day weaponry. The game is set in the future but a plot point will force characters to use weapons from the past. Ghosts will change player movement, allowing them to dash and slide while shooting, peek around corners and roll side-to-side while prone.
Also he rumored that Ghosts will have features such as dynamic loading screens (such as rappelling from a helicopter or breaking a window to enter an area) and has destructive environments in single-player (these may be implemented in multiplayer later).
Ghosts will reportedly only be released on next-generation consoles and PC, which fits with previous rumors
that Infinity Ward is creating a next-gen Call of Duty title. According
to Drift0r, Ghosts is targeting early May for its announcement.
So Theres Too Much Information To Reveal In May 1st.. So Make Sure Not To Miss It, Hope This Game Really Changes Its Perspective And Have A Better Multiplayer Experience. Interesting That It Says That Its Not For PS3/Xbox360.. It Will Be For Next Gen Consoles. But When The Release Date Is Off.. 11/5/2013? PS4 Doesnt Arrive Until December, Or Will It Arrive Sooner Then We Expected? Or Maybe After All It Is For Both Gen Consoles Like BF4 Is Doing..
So Leave A Comment Below And Tell Us If Your Getting A PS4 This Year? Or What You Think?