Who is online?
In total there are 2 users online :: 0 Registered, 0 Hidden and 2 Guests

None

Most users ever online was 24 on Thu Sep 27, 2012 5:52 pm

Statistics
We have 474 registered users
The newest registered user is Happy Hacks XD

Our users have posted a total of 4082 messages in 551 subjects

The Legacy is Back
Sun May 12, 2013 1:22 am by PastorZach
For more information just make a post asking or send me a private message. This isn't a joke, its real. Socom, is BACK.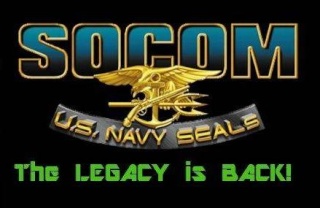 After the shutdown of the online servers on Socom Fireteam Bravo 3, many socomers chose to adandon the franchise. Even the more loyal ones, after seeing Socom 4 produced, chose to leave socom after seeing what it had become. …

[ Full reading ]
Comments: 13
Official Battlefield 4 info
Sun Jul 21, 2013 1:29 am by Young_Zeke96




Sharing the latest info on Battlefield 4 that we get asked about frequently. Stay tuned to our channels for official updates.
-Added availability of next-gen pre-orders
-Added info on the exclusive Battlefield 4 Beta
-Added info on Commander Mode
-Added info on playable classes
-Added info on Spectator Mode
-Added info on next-gen …

[ Full reading ]
Comments: 0
PSP-6.XX PRO-C Online Guide/Tutorial [ADHOC ONLINE]
Sun Jun 24, 2012 10:11 pm by RatchetXP14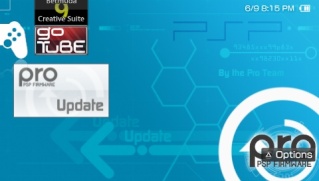 Developer: PRO Team


Finally, users will be able to play certain games via adhoc ONLINE WORLDWIDE with PSP CFW 6.XX PRO-C Public Beta 0.06 (Fix 3).

The revision (0.06) is still currently undergoing public beta tests. PRO Online is a WIP (Work in Progress) Project
by Coldbird to make Adhoc Titles playable online just like any other …

[ Full reading ]
Comments: 44
The Share Button, Xbox Infinity?
Thu May 09, 2013 4:26 pm by RatchetXP14

For those who are aware of the PlayStation 4 conference in late February, The Architecture Mark Cerny Announced the next gen system will have a feature called "the share button". that can record gameplay videos and upload them to facebook and also take screenshots with many other possibilities.
But Unfortunately, like you heard it, it might …

[ Full reading ]
Comments: 2
Release Date for Call of Duty: Ghosts Has Been Confirmed
Tue Apr 30, 2013 4:31 pm by RatchetXP14

A Promotional Poster Has Confirmed The Release Date For The Next Call of Duty Series. This has been posted 24 hours after Activision began teasing the game on its site and also marks our calendar on May 1st for its official announcement placed here: callofduty.com.
That Day Lines up with last year's call of duty black ops 2 reveal which is …

[ Full reading ]
Comments: 11
Call of Duty: Ghosts (Early Review by PastorZach)
Mon Apr 29, 2013 3:21 pm by PastorZach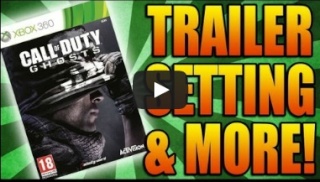 Hey guys, it's PastorZach bringing you an early review of the supposed new COD titled, Call of Duty: Ghosts. I've done some significant research on this, and am ready to give my opinion on it. I provided a video I found to help inform you.

Point 1. Is this legit?
I believe this is legitimate. The information was leaked …

[ Full reading ]
Comments: 6
Microsoft Announce Conference For May 21st
Fri Apr 26, 2013 4:05 am by RatchetXP14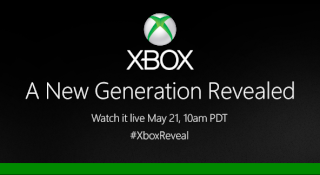 Its Finally Microsoft Turn To Show Off It`s Next Generation Console In A Live Stream Placed Here: http://www.xbox.com/en-US/

Long After Sony`s Announcement, Microsoft May Now Be Rushing To A Conference, Just Like The PS3 Did Long Time Ago, Meaning What They Got To Offer? We're Guessing Not Much, But Actually Very Interesting With This New …

[ Full reading ]
Comments: 6
Ratchet & Clank Movie Confirmed
Tue Apr 23, 2013 10:54 pm by RatchetXP14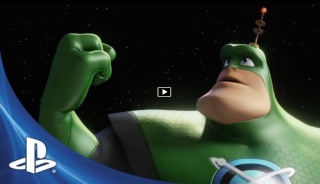 Today Around 10am US Central, Insomniac Inc, Rainmaker Entertainment and Blockade Entertainment Announced A Ratchet & Clank Movie Coming To Theaters By Early 2015 Via Facebook With A Link To A Trailer.. Starting With James Arnold Taylor as Ratchet, David Kaye as Clank and Jim Ward as Qwark.
Directed by Jericca Cleland, This Animated Film …

[ Full reading ]
Comments: 0
Killzone: Mercenary News Update
Wed Feb 06, 2013 1:55 pm by RatchetXP14

Rather Then Other News About BF4, I'm Going Back To A Little Start Of Kill-zone For The Vita. Even Dough The Game is fine-looking with Satisfying Graphics run from the killzone 3 modded engine, Cambridge can still disappoint us with their confirming of full nine-mission story-driven campaign (each nearly an hour in length), an eight-player …

[ Full reading ]
Comments: 0
Social bookmarking









Bookmark and share the address of ProGaMeRz.TK on your social bookmarking website
August 2019
Mon
Tue
Wed
Thu
Fri
Sat
Sun

1

2

3

4

5

6

7

8

9

10

11

12

13

14

15

16

17

18

19

20

21

22

23

24

25

26

27

28

29

30

31

Calendar
Top posting users this month